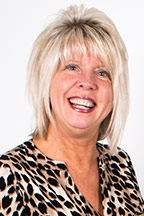 Happy Father's Day everyone! It's hard to believe Father's Day is right around the corner and I need to start planning the menu and I know that so many dad's just love a great steak on the grill along with an outdoor party that includes the entire family.
I have some exciting news! We now have 1881 Certified Hereford Steaks. These steaks are so delicious and they are aged to perfection, great marbling with great quality and consistency. The best way to grill them is to sear them on both sides on high heat. Then slide the steaks to a part of the grill that is not so hot or over indirect heat and finish cooking them safely. Always make sure to watch your steaks to prevent flair-ups. Although the internal temp will vary depending on how you like your steak, I heat mine to an internal temperature of 145 degrees.
Let's not forget to serve some bread with your steak and we have a new bread in our Bakery Departments called Firecracker Bread and it is perfect with steak and salad. It has a hint of Siracha flavoring in it and it's fantastic!!! We also have a new item that pairs with this bread perfectly and it is Garlic Expressions and it can be used several ways. It's great for marinades, salad and dipping bread in the oil.
Speaking of salads let's not forget a great fresh salad with these two items to tie it all together. Here is a recipe of one of my favorites:
Raspberry Poppy Seed Salad
Ingredients:
9 oz. Romaine
2 cups Raspberries
2 Kiwi, sliced and cut in half
½ cup thinly sliced onions
½ cup Poppy Seed Dressing
Directions:
Carefully mix romaine, raspberries, kiwis and onions together in large bowl.
Pour dressing over the top and lightly toss.
Now Father's Day is not complete until you serve dessert, right? Not only does Dad love it but so does the entire family. It's called Sweet Me Creamery Ice Cream and it is out of this world with flavor! Speaking of all those flavors… there is so many to choose from that the hardest part is making up your mind!
Enjoy and Happy Father's Day!!!
Jayne,
Coborn's, Inc. Merchandising Specialist Team Manager – Bakery & Deli