Time to conquer the 3 p.m. daily dinner dilemma! Dinner is here – everyday. Done. Daily meal solutions. Ready to eat. Ready to heat. Ready to prepare. You choose!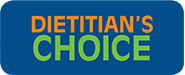 Norwegian Salmon Fillet Meal

Orange Chicken with White Rice

Deli Rotisserie Chicken

Four Brothers Flame Seared Ribs

Chicken Alfredo with Brocolli & Bushel Boy Tomatoes
Coborn's Family Favorite:

Grilled Salmon with Charred Corn
INGREDIENTS
4 ears shucked corn
Olive oil cooking spray
¾ teaspoon kosher salt, divided
¾ teaspoon freshly ground black pepper, divided
1 pint cherry tomatoes, halved
2 tablespoons extra-virgin olive oil
2 tablespoons balsamic vinegar
3 tablespoons thinly sliced fresh basil, plus whole basil sprigs for garnish (optional)
4 (4-ounce) salmon fillets
INSTRUCTIONS
Step 1
Prepare grill.
Step 2
Soak corn in a large bowl of cold water for 20 minutes. Remove and pat dry. Coat corn on all sides with cooking spray, and season with 1/4 teaspoon salt and 1/4 teaspoon pepper. Grill about 15 minutes or until charred on all sides. Remove cobs from grill, and cool slightly. Slice the kernels from the cobs, and transfer to a medium bowl. Add tomatoes, olive oil, vinegar, and sliced basil; season with 1/4 teaspoon salt and 1/4 teaspoon pepper. Let the relish sit at room temperature for 15 minutes before serving.
Step 3
Meanwhile, lightly coat both sides of salmon fillets with cooking spray; season with remaining 1/4 teaspoon salt and 1/4 teaspoon pepper. Place fillets skin side down, and grill 3–4 minutes or until golden brown. Flip fillets, and grill for 3 more minutes. Fish should feel slightly firm in the center and will register 145° on an instant-read thermometer. Place salmon onto each of 4 plates, and spoon relish over top. Garnish with basil sprigs, if desired.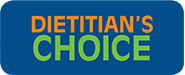 Pork Pineapple Teriyaki Kabobs

Chicken Street Taco Kit

Mom's Meatloaf with Potatoes and Carrots

BBQ Chicken Flatbread Kit

8-piece Deli Fried Chicken Dinner

Buffalo Chicken Mac'n Cheese

Smoked Sausage and Sauerkraut
Employee Recipe:

Large Crowd Sloppy Joes
INGREDIENTS
3 Lbs. 93% Lean Ground Beef
1 Large Onion, coarsely chopped (1 cup)
1-2 Medium Stalks of Celery, chopped (3/4 cup)
1 Cup Barbeque Sauce
2 Cans (15.5 oz.) Sloppy Joe Sauce – I like Manwich
24 Hamburger Buns, split
INSTRUCTIONS
In 3.5-4 qt. slow cooker, cook beef and onions over medium-high heat 5-7 minutes; stir occasionally until beef is thoroughly cooked. Drain.
Mix beef mixture and remaining ingredients (except buns) in slow cooker.
Cover and cook on low heat setting 7-9 hours.
Stir well before serving.
Notes
To serve, fill each bun with 1/3 cup beef mixture. Beef mixture will hold on low setting up to 2 hours. Stir occasionally.

Ranch Peppercorn Marinated Chicken Breast with Wild Rice

Tortilla Crusted Chicken Breast with Spanish Rice

General Tso Chicken with Fried Rice

Pecan Crusted Chicken Breast with Wild Rice

Deli Rotisserie Chicken

Wing Party Pan

Chili 4-lb Beef Meal
Employee Recipe:

Italian Tortellini Soup
INGREDIENTS
1-1/2 Lbs. Ground Italian Sausage
1 Cup Onion, chopped
2 Fresh Garlic Cloves, chopped
1 Cup Celery, chopped
1 Medium Green Pepper, chopped (optional)
32 Oz. Container Beef Broth
1-1/2 Tbsp. Better Than Bouillon (Roasted Beef Base)
10 Oz. Bag Matchstick Carrots
28 Oz. Can Crushed Tomatoes
3 Cups of Water
2/3 Cup Ketchup
1 Tbsp. Italian Seasoning
2 Tbsp. Parsley
1 tsp Salt
1 tsp Pepper
2 cups Fresh Zucchini, diced
2 Cans Butter Beans, drained
19 Oz. Package Cheese Tortellini
INSTRUCTIONS
In a fry pan sauté Italian sausage until fully cooked. Drain fat and add the meat to a large Dutch oven.
In a separate fry pan sauté onion, garlic cloves, celery, carrots and green pepper. Sauté until tender. Add vegetables to Dutch oven.
Add Better Than Bouillon beef stock, tomatoes, water, ketchup, Italian seasoning, parsley, salt, and pepper. Mix all together.
Bring to boil and simmer for 30 minutes (cover optional).
Stir in zucchini and tortellini. Cover and simmer for 10 more minutes.
Stir in the butter beans (drained), salt, and pepper to taste. Serve and enjoy!

Teriyaki Marinated Chicken Breast with Wild Rice

Beef Enchilada with Spanish Rice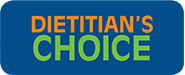 Norwegian Salmon Fillet Meal

Gyro Kit

Asian Express Meal Deal

Cordon Bleu Wrapped Chicken Breast

Hatch Chili Pepper Pork Roast with Spanish Rice
Employee Recipe:

Nan's Mac & Cheese
INGREDIENTS
12-16 Oz. Elbow Macaroni, cooked
1 Can Cheddar Cheese Soup
2/3 Can Milk
1 tsp Thyme
Salt and Pepper to taste
3 Cups Ham Chunks
8 Oz. Longhorn Cheddar Chunks
10 Oz. Frozen Asparagus, thawed, cut into chunks
INSTRUCTIONS
Cook macaroni as per package directions.
Heat soup & milk in pan to make saucy.
Combine all ingredients, folding asparagus in last.
Bake in 350°F oven until bubbles in middle; 30 minutes covered, then uncovered.
Week Menu
9/26-10/2/2021

Family Mealtime is a Must
Article by Amy, our Supermarket Registered Dietitian.